I wrote a business plan a few years ago that included the ability to offer an "instant yoga studio" anywhere in the Portland Metro area. I acquired yoga props for up to 10 students to do a Restorative Yoga class. Since making this significant capital investment, I've not quite made it work the way I once thought it might. Now, with our lives changed by pandemic, I've decided that I'm no longer going to offer this service.
To that end, I'm having a sale! I've cleaned up and inventoried all of my props and I want them to go to students and friends! I'm offering them at a discounted cost. I will drop them off at your home in the Portland area, a small charge for gas has been factored into the cost.
Don't live in the Portland Metro Area and want a set? Contact me to discuss shipping/handling charge to get stuff boxed up and sent to you.
Some of these props will have either my name or "Samatha Yoga" written on them. They have seen very little wear, many of the bolsters and blankets have been used less than a dozen times. The straps have seen the most use, but are still in very good shape.
My preference is to bundle these as sets, this works out to be a great deal for you as I'll be delivering these in the Portland area for only $5. I am willing to break these down into individual prop orders, but the cost to deliver will be the same, extra for the cost of postage if you request that I mail props to your home.
Here's what I have to choose from:
The Super Deluxe (7 available, $100, original cost $160)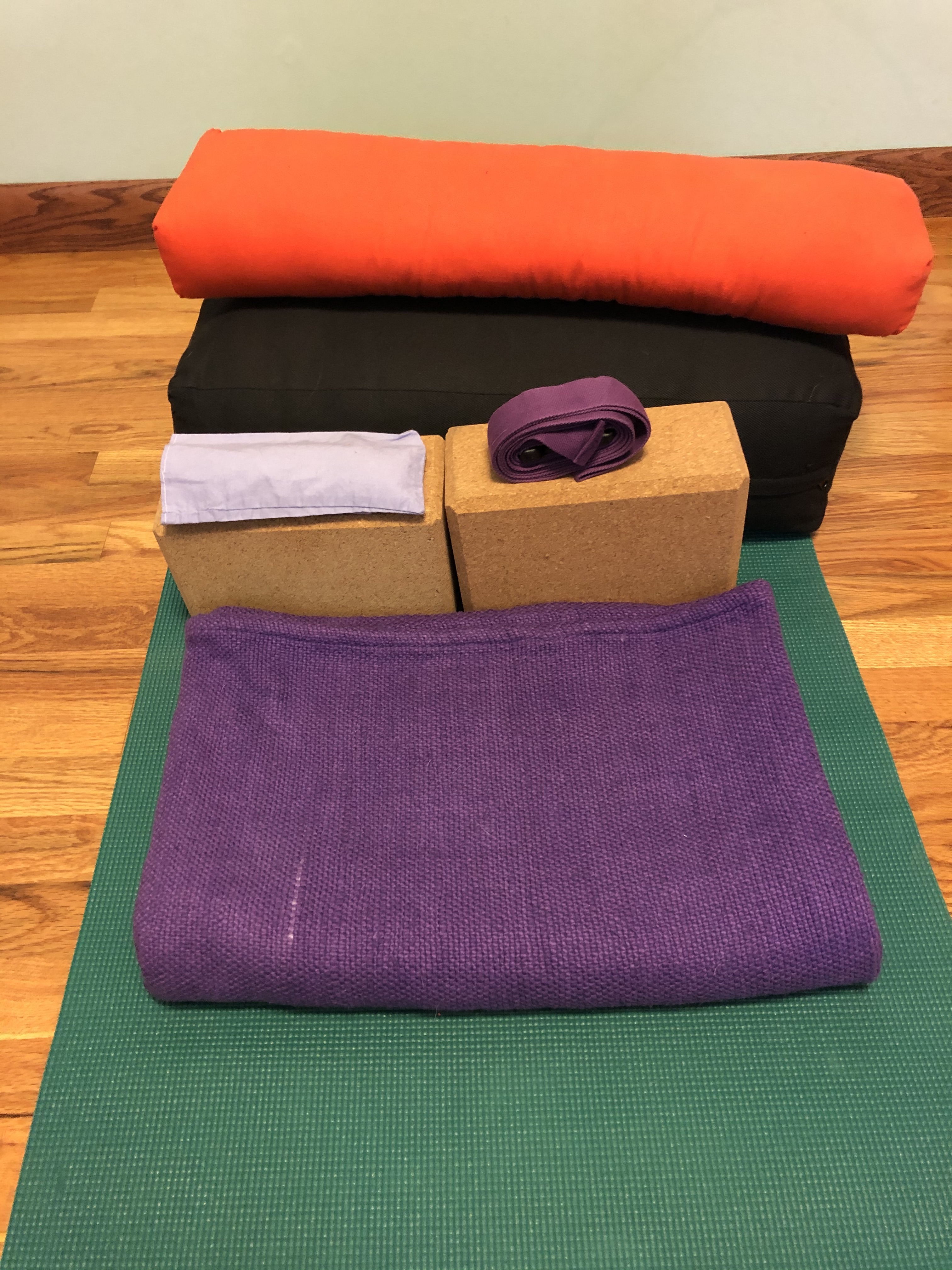 1 sticky mat ($0, originally $5)
1 yoga strap ($5, originally $12)
2 cork blocks ($20, originally $36)
1 deluxe cotton blanket ($20, originally $35)
1 pranayama bolster ($15, originally $22)
1 yoga bolster ($35, originally $44)
1 eye pillow ($5, originally $10)
---
Restorative Super Combo (1 available, $91, originally $136)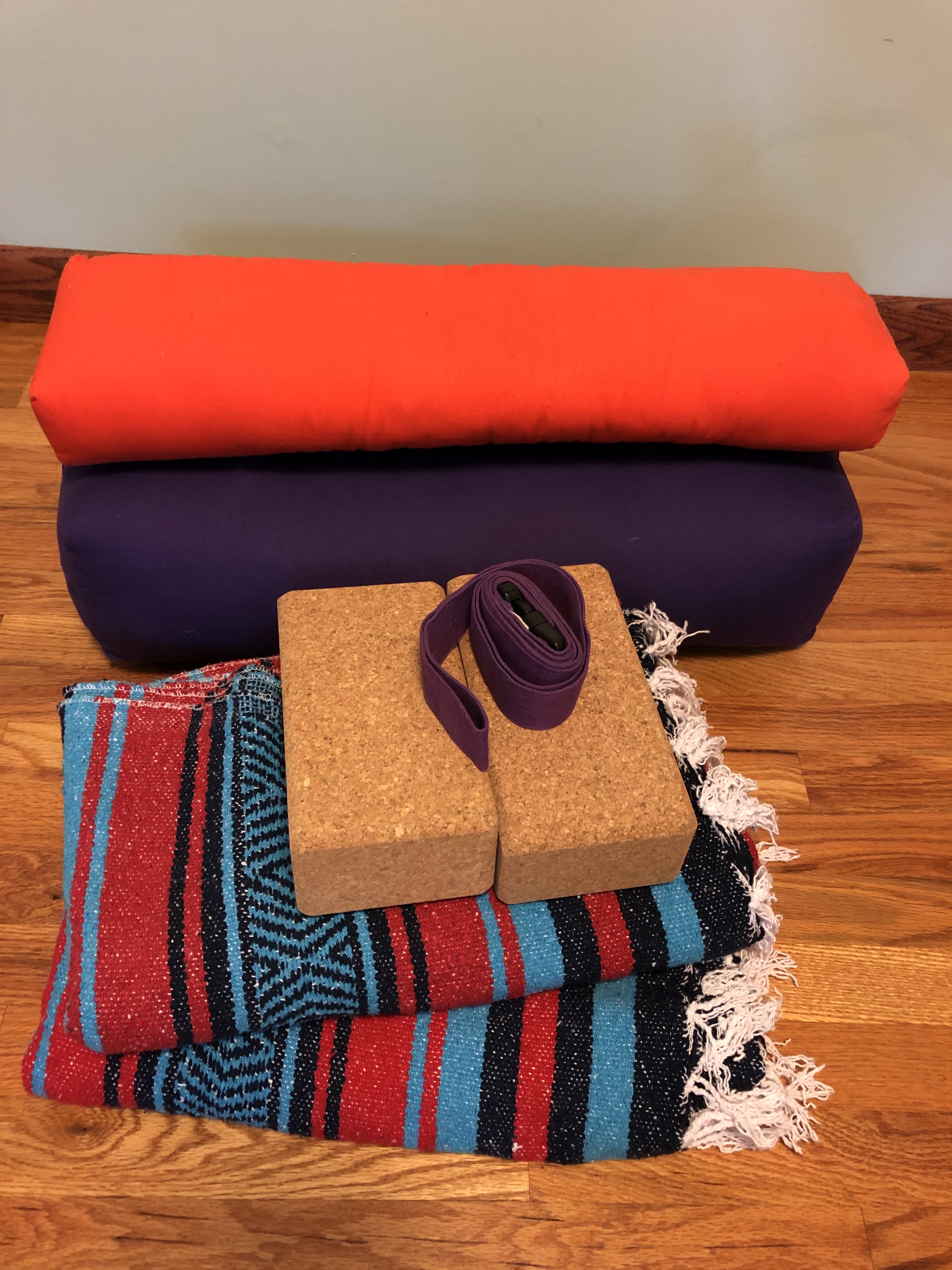 1 pranayama bolster ($15, originally $22)
1 yoga bolster ($35, originally $44)
2 cork blocks ($20, originally $36)
2 fringed cotton blankets ($16, originally $26)
1 yoga strap ($5, originally $12)
---
The Asana Combo (3 available)
$45 – w/ Deluxe blanket (originally $84), 1 available
$33 w/Fringed blanket (originally $62), 2 available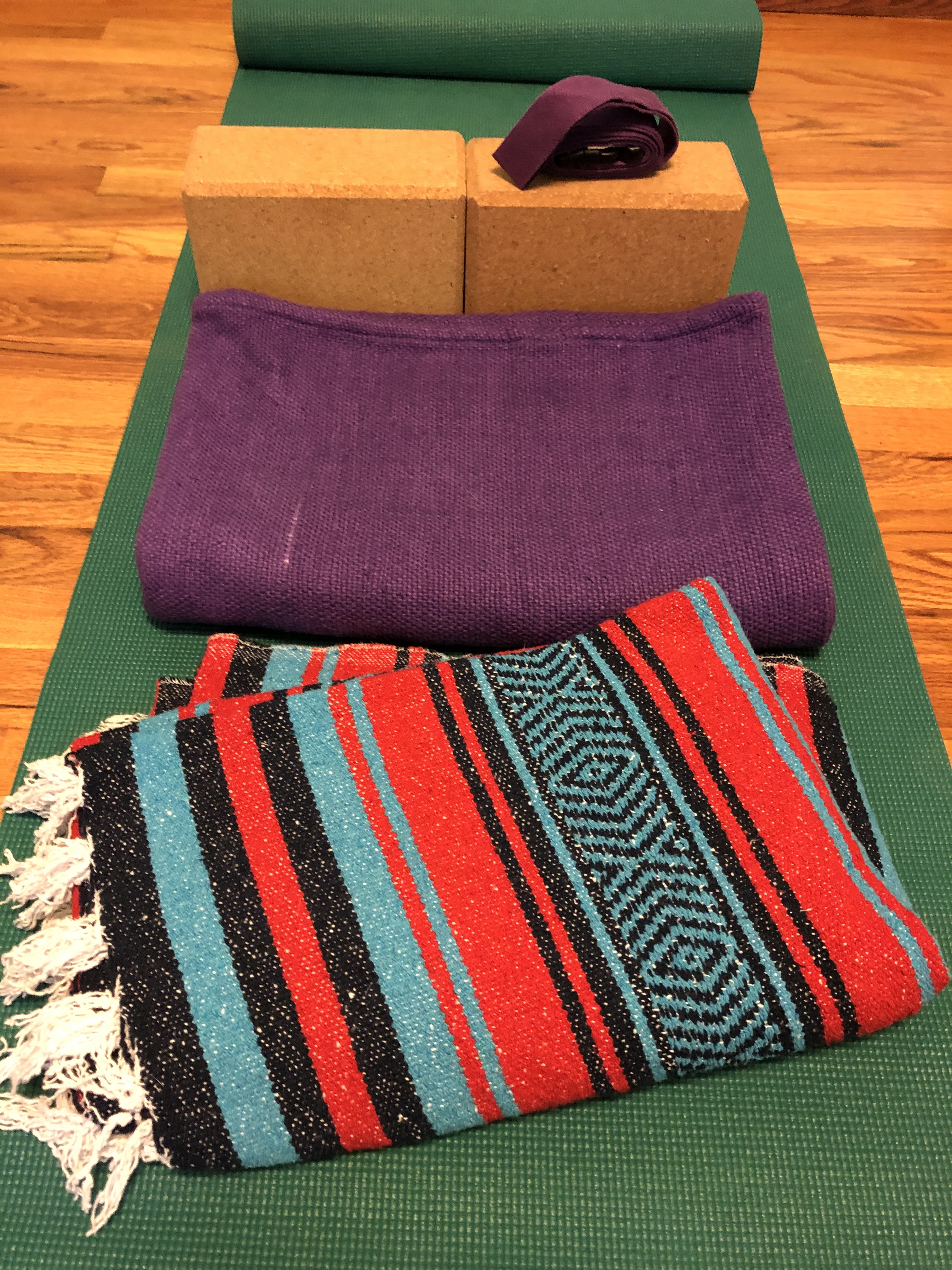 1 sticky mat ($0, originally $5)
1 yoga strap ($5, originally $12)
2 cork blocks ($20, originally $36)
1 deluxe cotton blanket ($20, originally $35) OR
1 fringed cotton blanket ($16, originally $26)
---
Yoga Strap! 5 available, $8 delivered to you!
($3 for strap, $5 for postage)
1 purple (see photos), 4 white